What is powder coating?
Powder painting or powder coating is a unique, environmentally friendly painting process where powder paint particles electro-statically adhere to specially made MDF.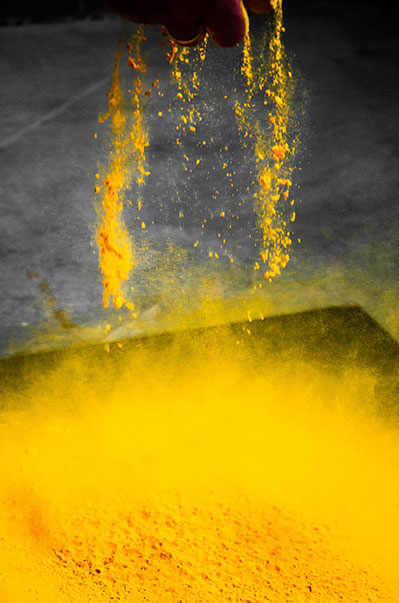 WHAT ARE THE ADVANTAGES?
Unique lacquer technique
Seamlessly coated surface guaranteed
Scratch and wear-resistant finish

Child-friendly products

Environmentally friendly process (no emissions of hazardous substances or VOCs)
Extensive design options
Varied and exclusive Polylak colour range
Fully automatic pass-through system (very cost-effective)
Resistant against chemicals
Short delivery times
THE POWDER COATING PROCESS
ENVIRONMENTALLY FRIENDLY PROCESS
Powder coating is an ecological lacquering process during which no harmful solvents are released, VOCs (Volatile organic compounds). The powder consists of a solid substance, making chemical additives unnecessary. On top of that, our spray booths are equipped with a sophisticated recovery system for overspray, allowing up to 98% of the surplus powder to be reused.
GET IN TOUCH
Are you convinced of this technique and would you like us to do the coating? Arrange a visit so we can discuss your concept or contact us for more information!
COME AND DISCOVER THE BEST COATING FOR YOUR PRODUCT!